Sign Up For
Listing Alerts
Kern River Valley
Map Search
Request Free
Property Valuation
Becky was awesome! Her understanding of the local area, marketing strategies, and general real estate knowledge was super helpful and her personality made her great and easy to work with. She kept me informed every step of the way and had my best interests in mind always.
Kelsey
Rebecca has been ALWAYS available, prompt and very efficient. She has had foresight and vision and she just hasn't missed a beat. I feel as if my purchase has just rolled right along, ending up where it should when it should. When we DID take a detour and it did not work out. I had told her what I wanted to happen next she picked up and moved me forward... I have really appreciated her ability to make this happen in a timely manner. The efficient outcome reflects a great deal of experience and knowledge! I don't know a LOT of agents, or how they work, but I sure WOULD pick REBECCA STARR-HARRIS AGAIN, ... and again .... and again .... and again ... THANK YOU SO MUCH! I got lucky!
Marilyn Pena
Amazing! I am a first time home buyer. Becky answered all my questions and explained every step of the process. Was extremely nervous about the whole thing, but she helped me find a great house. Would definitely recommend her to anyone that is looking for a home. She is very friendly, understanding and patience (no matter how many questions I asked her)
novastargrl
We decided to buy a home and had many houses to view. Being new to the area we had many questions and anxieties which were all eliminated by Becky. She thoroughly explained the process, kept us updated and informed on every aspect of the sale. A complicated process was made to seem easy thanks to her; She went over and beyond at each turn and was with us from start to finish. I will purchase again using her and will recommend her to everyone.
Zillow User: zuser20151120045733005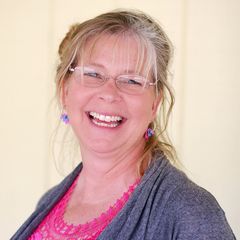 Becky Starr-Harris
(760) 417-0947 | #987654321
Your Kern River Valley real-estate expert

Serving all of the Kern Valley area - Bodfish, Havilah, Piute Mnts, Lake Isabella, Mnt Mesa, Squirrel Valley, Southlake, Weldon, Kelso Valley, Onyx, Wofford Heights, Kernville and Riverkern.

I believe this area is possibly the best in California!! We are "The Gateway to the Sequoias" situated on the southwestern tip of the Sierra Nevada mountain range. The outdoors recreation is unlimited here - fishing, golfing, skiing, hiking, mountain biking, kayaking, rock climbing, white water rafting, and wind surfing. One can also enjoy the serenity of a rural community with 4 seasons.

I work with buyers and sellers. If you are looking to relocate or are searching for the perfect vacation cabin give me a call. If you are interested in what your home is worth contact me for a free comparative market analysis.

As a REALTOR® I am committed to upholding the highest of ethical standards. I will do my best to help you along your journey with honesty and integrity.